This list would allow you to step into the backcountry and enjoy great hiking trip across Canada.
Navigational Equipment:
Apart from the traditional tools like maps and compass, you must also pack a wrist altimeter and a GPS. The topographic map would allow you to evaluate the footpath or most visited natural trail. Altimeter utilizes a barometric sensor for measuring air pressure and offers an accurate estimation of elevation. Compass and map together become a vital tool to prevent disorientation in the backcountry. High-tech GPS receivers are also helpful but don't underestimate the power of compass because you might not get strong signals everywhere. Furthermore, the compass doesn't require batteries and is a lightweight item. So do pack in a compass with a mirror, which you can use to flash sunlight to a rescuer or helicopter in case of an emergency.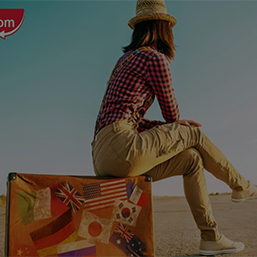 Sun Protection:
Sunglasses with 100% UVA and UVB light blocking are essential and indispensable. Also, pack extra-dark glacier glasses if you have planned traveling on ice or snow. UVB rays would burn your skin and may develop cataracts. So be practical and pack quality sunglasses.
Also, pack sunscreen; select a formula that offers a sun protection factor (SPF) of 15 at least but SPF 30 is recommended for prolonged outdoor activities.
Synthetic, lightweight sun protection clothes would prevent ultraviolet rays as these come with an ultraviolet protection factor (UPF). Analyze your activity level and expected the temperature to choose pants or shorts and sleeveless or long/short sleeves.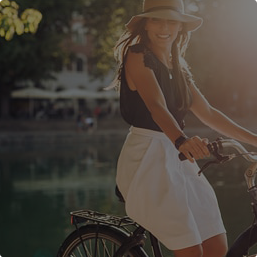 Insulation:
To protect you when weather conditions suddenly change such as abrupt raining, chilly or windy conditions, carry an additional layer of clothing according to the season. Such as, a layer of thermal undergarments (shirt/trouser), balaclava/insulating hat, synthetic vest/jacket and extra socks are essential items.
Lighting:  
You need to pack headlamps if you plan to hike in the backcountry to ensure hands-free operation. These are lightweight and compact to carry and battery life is also long. Many headlamps come with strobe mode, which is ideal for countering emergencies. Flashlight and packable lanterns are helpful in casting powerful beams and for giving out signals during an emergency situation. Pack extra batteries.
First-Aid Kit:
You can buy ready-made first-aid kits to save yourself the hassle. It is also possible to create your own to suit your needs. A first-aid kit must include adhesive tape, blister treatment, gauze pads, adhesive bandages in different sizes, disinfecting ointment, pen/paper, over-the-counter painkillers, Nitrile gloves and muscle relaxant.
Fire:
Pack waterproof matches and store them in a waterproof container. Always pack plenty of matches and also get some mechanical lighters. To jumpstart a fire pack fire starter because it ignites fire quickly and sustains heat longer.
Repairing Gear:
Pack knives and multi-tools to help you in the preparation of food or for cutting anything. Pack knives having 1 foldable blade, 1 to 2 flathead screwdrivers, and a can opener. Also, pack a pair of foldout scissors. Strips of duct tape also come in handy.
Food and water:
Pack food items that are freeze-dried and don't require cooking with extended storage limit. Energy bars, nuts, and cookies are a must. Carry a bottle of water and one collapsible water reservoir.
Shelter:
To camp in the wilderness, packing a tent is necessary. Additionally, pack a space blanket, sleeping pad, and bivy sack.