Canada is a great option for camping and/or hiking. In fact for a variety of outdoor adventures, Canada serves as the best spot because of the vast range of wilderness, Rocky Mountains and an amazing combination of back and front camping. The designated camping sites by Parks Canada are fully facilitated with toilets, cafes and parking areas. You can hire tents, sleeping bags, stoves and cabins as well and opt for booking guided hiking, biking and kayaking packages as per your demand. Camping in Canada is fun really because it is so easy all you need is to pack your stuff and get a Parks Canada permit to camp. However, if you haven't packed proper clothing, then the entire adventure would become a bane.
Therefore, follow this list of most essential clothing items for backpacker before gearing up to hike or camp anywhere in Canada.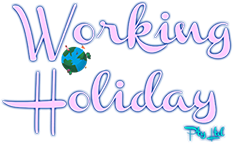 How to Choose Materials?
Firstly, you need to know the kind of trail or camping spot you will be going to and the temperature of the place. This will help you decide about choosing the right clothing material. Ideally, you need to choose synthetic materials for keeping you dry and prevent soaking from sweating. A soft cotton tee would be your first priority but this sort of clothing should be avoided because such materials only trap moisture and sweat, which will make you uncomfortable.
You can choose Techwick, which offers a skin-tight base layer or other synthetic materials like polyester so that your body could breathe. Marino wool is excellent during cold and warm weather alike as it wicks moisture and odor away.
When it comes to shirts, most people feel confused between short and long sleeves. We suggest that you go for long sleeves no matter which season it is because short sleeves expose your arm to other issues such as insect bites, scratches, and sunburn.
Lower, Pants and Shorts:
You can hike in both shorts and pants; shorts are better in warm weather as these let your skin breathe and provide maximum relaxation. Shorts should be packed when you are going for a low-altitude summer hike. If the weather is colder or your hiking trail has heavy vegetation, choose pants made from spandex or nylon, as these materials dry quickly and are durable.  Pants protect your legs from several hazards such as from poison ivy or similar allergenic plants, wounds from thorns/stones and insect bites.
Footwear:
Hiking boots are a must have item. You must choose footwear that is durable, comfortable and compatible with the weather conditions. For excessively muddy or wet trail go for Gore-Tex or any other waterproof material boots; for rocky trails, you can get slightly higher on the ankle boots.
Don't forget to pack the right socks; select socks that are made from wool or synthetic materials because your feet will stay drier.
Hats:
To ensure sunlight protection and prevent heat stroke, hats are indispensable. Go for full-brimmed, water-repellent materials in hats since these keep your head warm and protect your face when there is a storm.
Layering:
If you plan to go up in elevation, it is advised to choose three-layered clothing system because temperatures can drop significantly as you go up. Pack a base layer that is made from a quick-drying material, a mid-layer that is light to medium weight and made from fleece and a top layer which is waterproof and prevent wind or rain from damaging your clothing.